Helena Olsson
home making
March 2022
Who cleans our houses? Whose concern is the cleaning of our houses? How do we look at dirt? The video Time Waste is based on a report from 1985 by a female architect who made a dissertation on how to build a more easily cleaned bathroom. The researcher based her study on her own experiences of being a parent and the frustration with all the time it took to clean. The study was carried out with research subjects who cleaned in a test bathroom. The dissertation was ridiculed in the media, and questioned whether cleaning could be a topic worth researching on, but her results led to the industry changing the Swedish standard for bathrooms. Time Waste is a cleaning choreography with five dancers in a copy of a full scale model from the study. The dancer's movements are based on photographs in the study of the research subjects cleaning. The dancers in Time Waste are from Den nya rörelsen. At Celsius Projects Helena Olsson shows the video Time Waste together with the sculpture series: Household goods.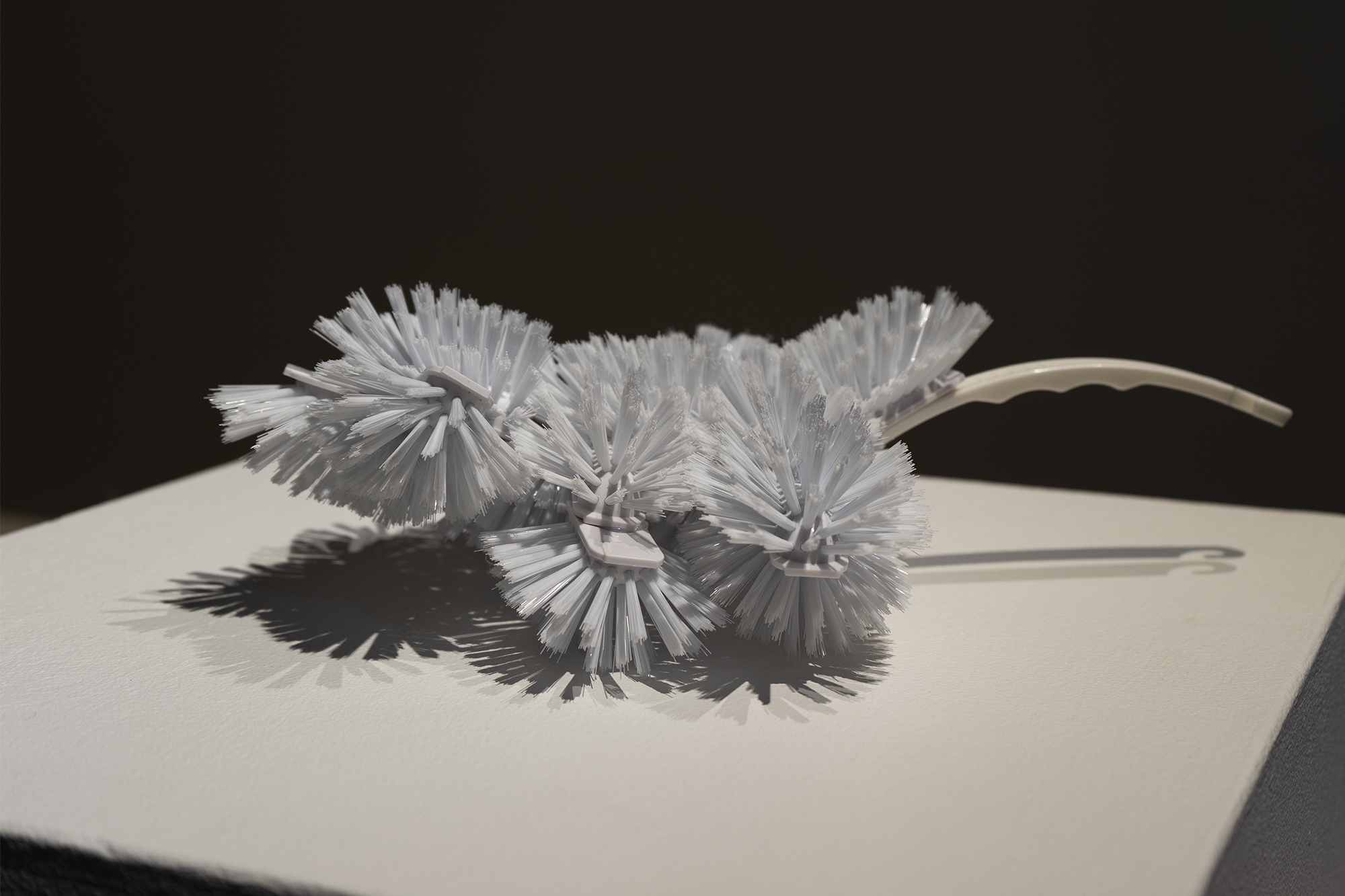 Photo credit: Lena Bergendahl

Helena Olsson works mainly with moving images based on the idea that the work's issue and its form should follow each other. In recent years she has worked with the documentary's aesthetics and language, which often takes on the rule of bearer of truth, and then mixes authentic material with stagings to create uncertainty in the viewer.

Helena Olsson was born in 1982 in Ängelholm and is living and working in Malmö and Yngsjö. She has an MFA from Malmö Art Academy and her works has during recent years been shown at Lilith Performance Studio in Malmö, at Malmö Konstmuseum in Malmö, at Trailer Gallery in Umeå, at Makeriet i Malmö, at Sjöbo Konsthall in Sjöbo and at Inter Art Center i Malmö.
With support from:

---
---
Celsius Projects, Celsiusgatan 45, 212 14 Malmö